STUDIO (https://studio.design/), (Head office: Shibuya, Tokyo / CEO: Yutaka Ishii) announces its $1.3 M pre-series A round of financing. The capital will help us strengthen the company's organizational structure to continue the development of the product, and to further expand its market share.
■ Investors participating in this funding round
NOW (CEO : Kazuma Ieri)
D4V (Chairman : Tom Kelly)
Nippon Design Center (CEO : Hara Kenya)
THE GUILD (CEO : Takayuki Fukatsu)
PARTY (CEO : Hiroki Nakamura)
Monex Ventures (CEO : Seiichiro Wada)
Tomo Tsubota (CEO of Basecamp)
Hiroki Nakamura (CEO of PARTY)
Masanori Sugiyama
■ Funding Round Background
We are very happy to welcome Nippon Design Center, THE GUILD, PARTY and other top design industry members to our family.
STUDIO is a new kind of design tool that makes it possible to create websites only by designing, without any knowledge of coding needed. Because of that not only web designers, but also graphic designers and anyone who doesn't know how to code will be able to freely create the website that they truly want.
We are going to work with the VC and designers who participated in this funding round to make this possible.
Additionally, we are going to collaborate on a new project with Nippon Design Center, which will enable us to communicate with more and more people the value of STUDIO.
■ About STUDIO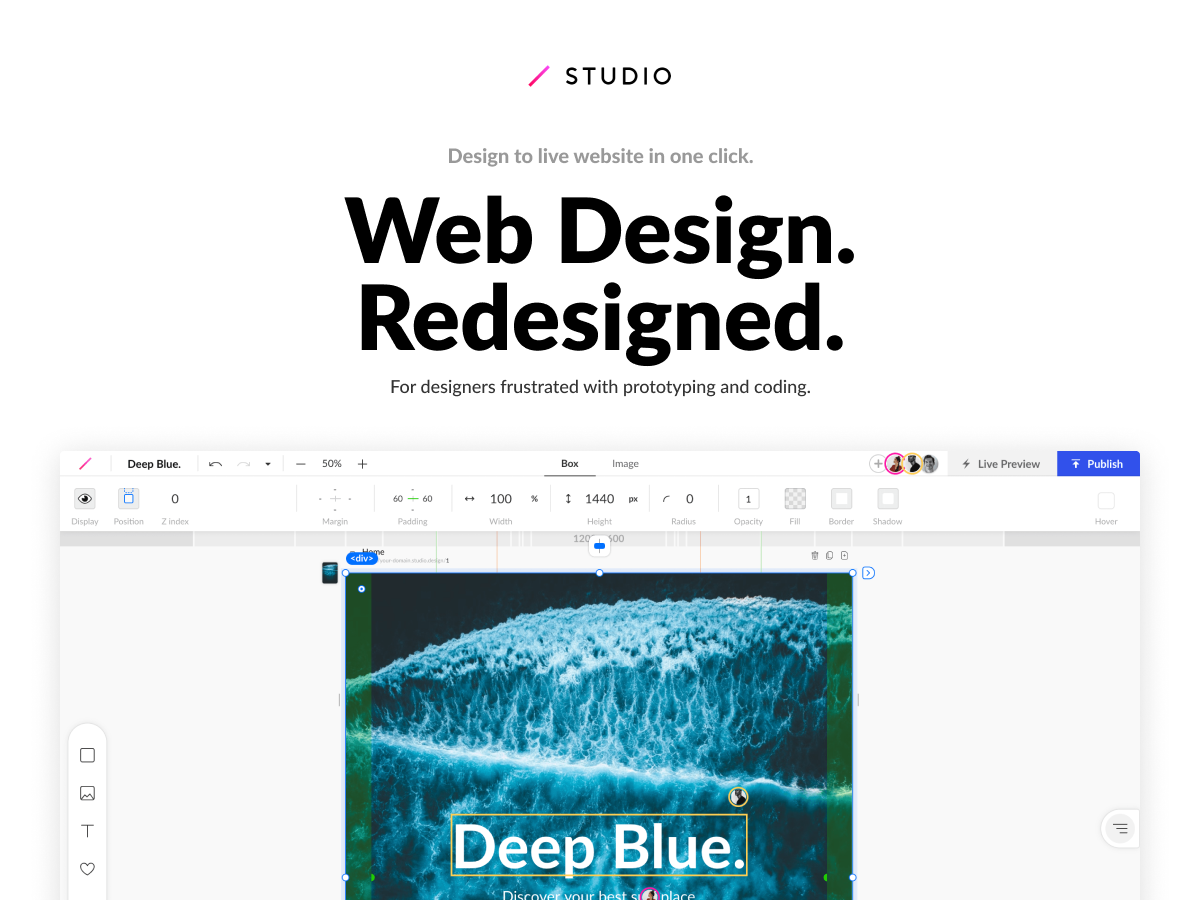 STUDIO is a new kind of web design tool that lets you go from design to publish with one click. Since its official release in April 2018, we have grown to around 50,000 users, with a global share of 40%.
At the moment, on STUDIO it is possible to create only static website, but this year we are planning to add key features such as a CMS and animations that will enable the creation of dynamic websites.
Additionally, we are currently recruiting engineers, designers, marketers; so you are welcome to reach out if you want to be part of the team!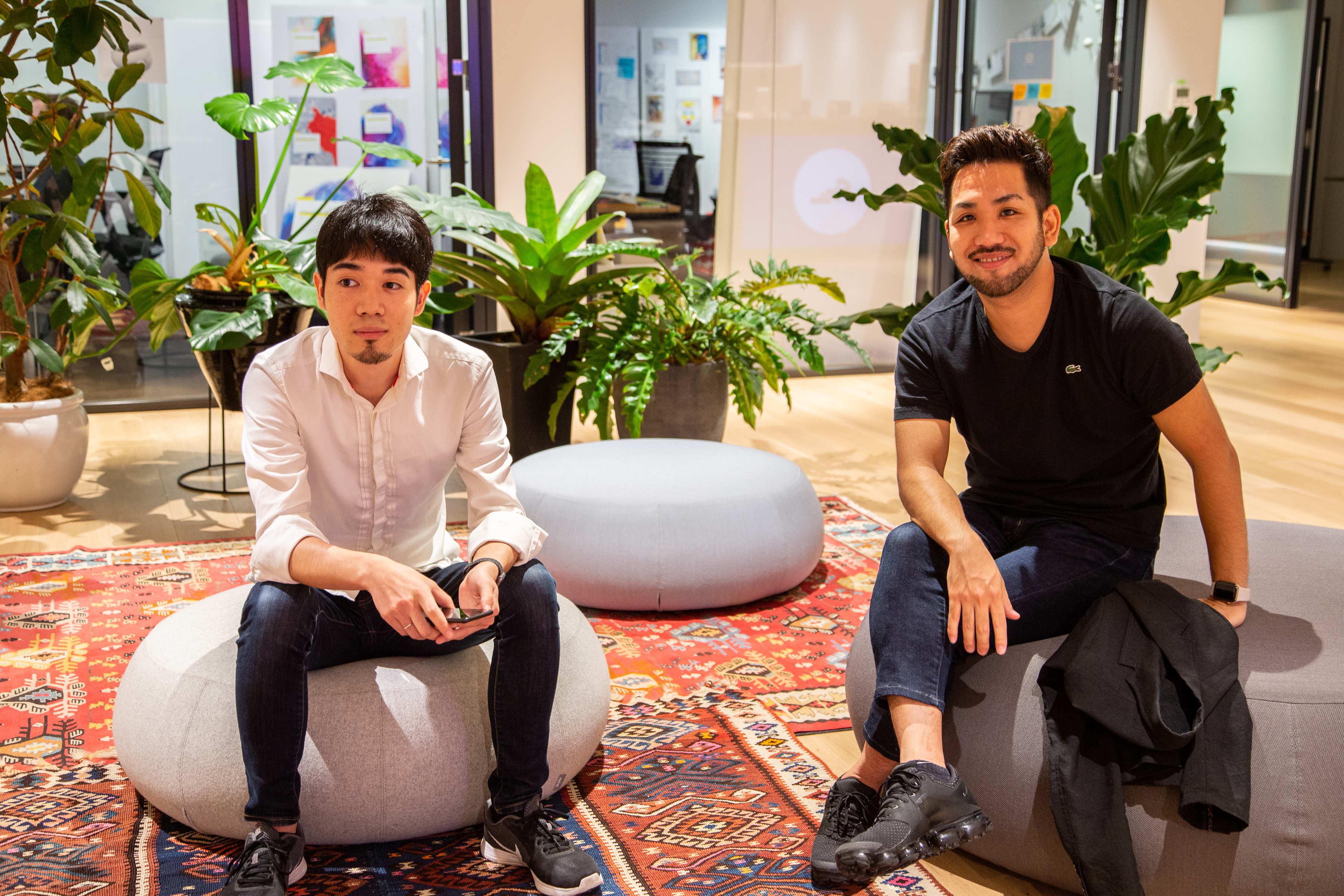 ■ STUDIO Company Information
Company name: STUDIO Inc.
Established: April 2016
CEO : Yutaka Ishii
Address: PORTAL Apartment & Art POINT 204, 4-17, Sakuragaoka, Shibuya, Tokyo (Japan)