STUDIO Story is a new series of interviews to talented creatives, designers, entrepreneurs who love STUDIO.
Kudo is a talented 16 year old high school student and designer from Tokyo, who used STUDIO to create his portfolio and his stop-motion movie student club website.
In this interview, we find out about how he got into design at such a young age, the reason why he recommends STUDIO to other students and more.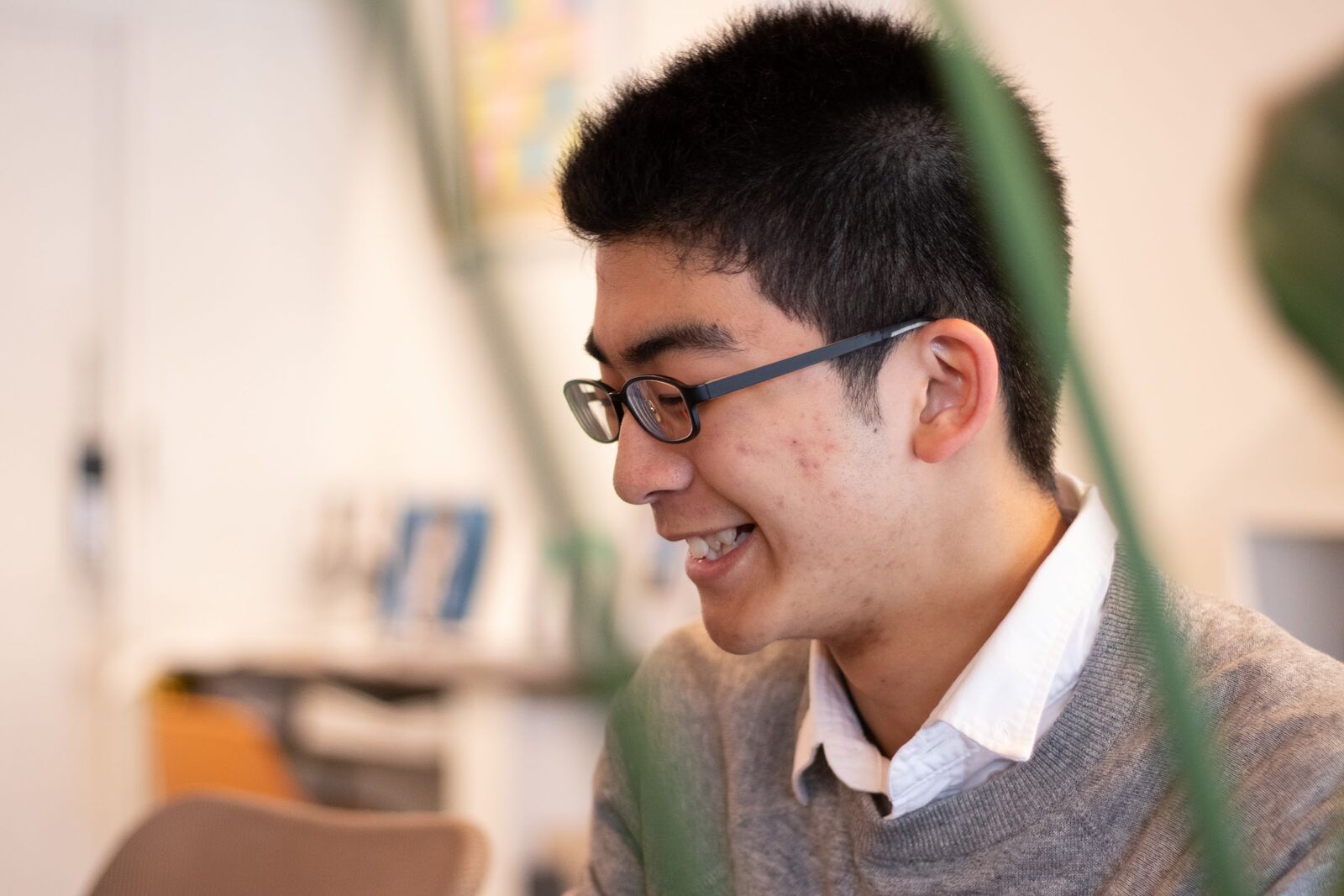 When and why did you first get into design?
Rather than design, I was into LEGO and making things ever since I was a kid. After I moved to Singapore with my family and started school there, I was enrolled in IT classes and that is how I started discovering and being interested in digital design.
I now realize how lucky I have been to have the opportunity to use a laptop and design everyday. I started asking myself: "What can I do that would make people enjoy themselves?". During the second year of middle school, this thoughts became more important, and that's when I started having fun making logo parodies, and creating logos from scratch.
Kudo works.
It's awesome how you started that in middle school! Looking at your work, typography seems to be particularly important to you.
It is, indeed. In the third year of middle school I went to a second hand bookstore called 'Books & Sons' in Daikanyama [trendy neighborhood in Tokyo] during a poster exhibition and I was so impressed by the typography. I thought, 'This is what I want to do!'. After that, I really got into it and I started making it the focus of my works.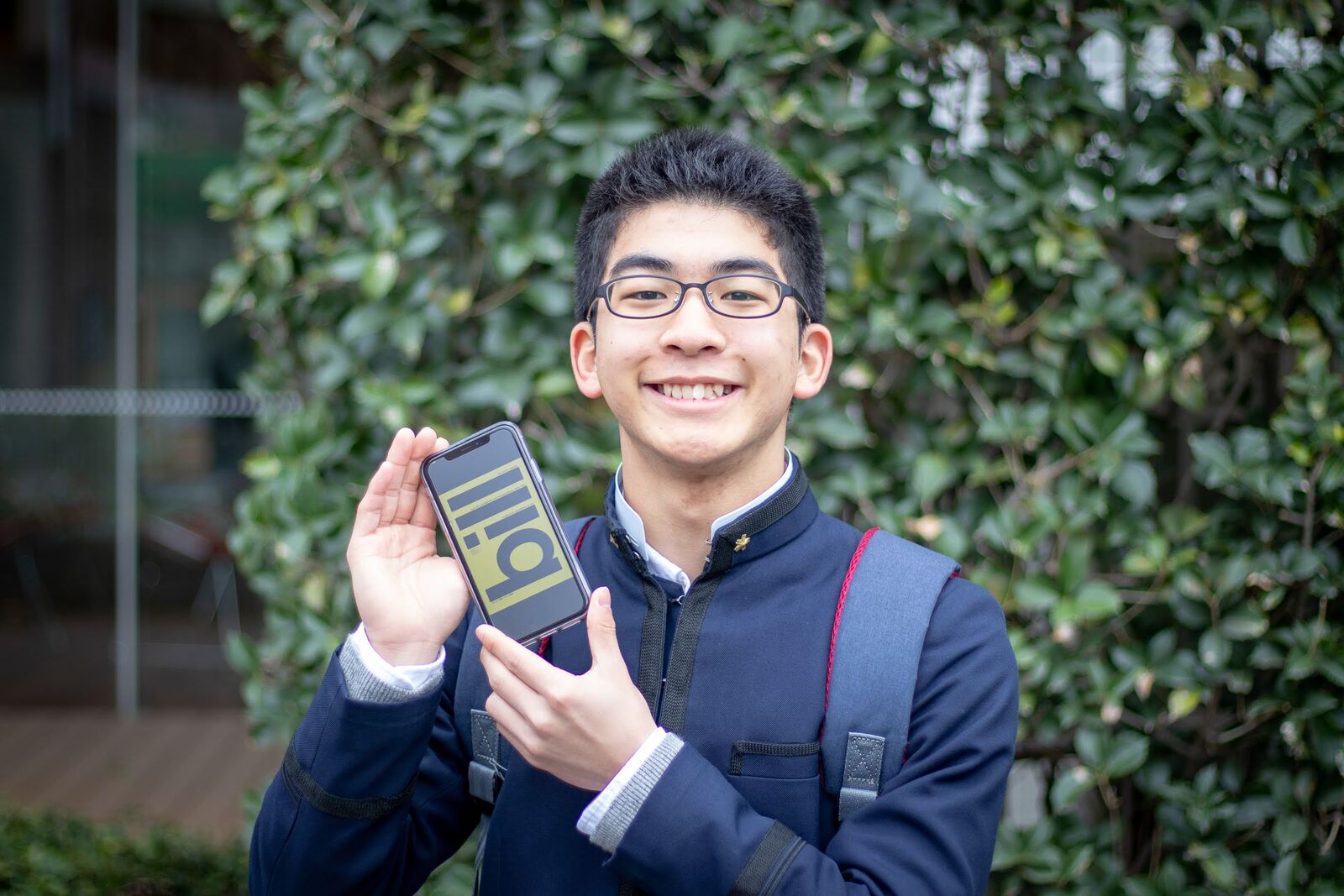 You go to school but also do design work. How is it to divide your time between two demanding activities?
Honestly, juggling my time between school and design is very hard. After all, school is the priority so if there are school events or assignments I sometimes turn down design work. However, I really love design so in order to meet both design work and school deadlines I sometimes just sleep less!
What is your next goal or challenge?
My next challenge is to learn to how to draw. Actually, I don't really like it, so I have been trying to avoid it so far! But after high school I may go to an art & design institute and I believe it will be a necessary skill. At the moment, my drawings cannot be shown to clients but I would like to improve my skills to the point where I can clearly express my vision through my drawings and illustrations.
Another challenge is to start making more stop-motion movies with my student club. I don't want to focus only on one thing, I would rather experience a few different things like illustration, direction, and designing physical products.
Up to now, I could only design with an old Windows computer at home, but I finally managed to purchase a Mac so I'm looking forward to a speedier design process and to learning new technologies and skills.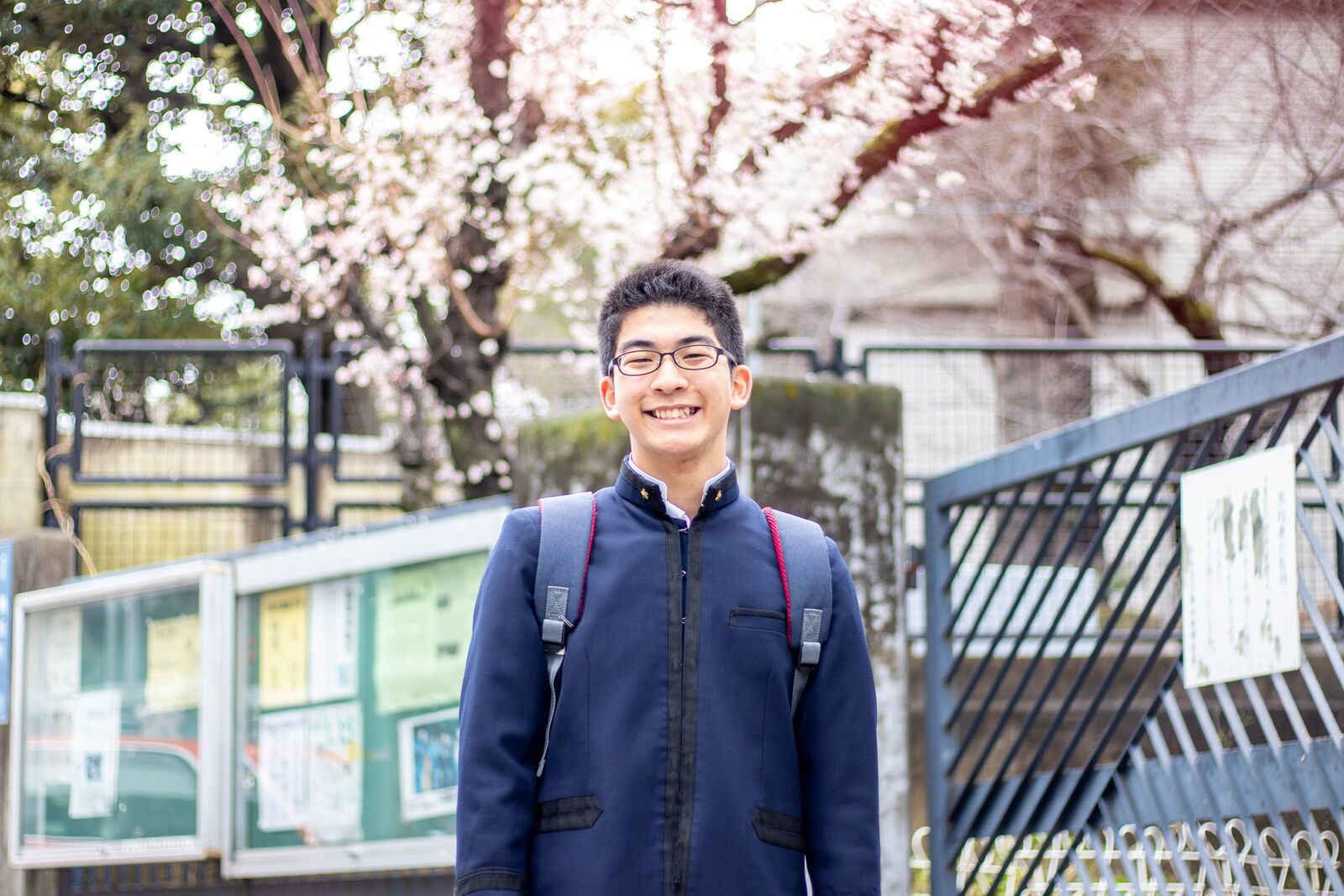 Your portfolio website is very impressive. How did you find out about STUDIO and how was using it?
I think I first found out about STUDIO through Twitter. At that time I wanted to create a proper portfolio website, but other services weren't really for me because they had very limited customization options, so I tried to use STUDIO. Another reason is that the free subdomains offered by other services are not very good at all..
I found STUDIO to be such a good option for a designer. To be honest, I didn't understand how to use it at first, but when I got used to it I was so excited to see how easy it is to express my own vision. Web concepts such as padding and margin came in handy, and the tutorials and videos helped a lot to learn the rest. Once I had a question and posted on twitter, and the official profile got back to me straight away and I was so happy about that!
Finally, I learnt HTML in school but I don't know how to set up a server or connect a domain name. STUDIO deals with all of that for me, making it easy to go from design to publish without unnecessary complicated steps or frustrations.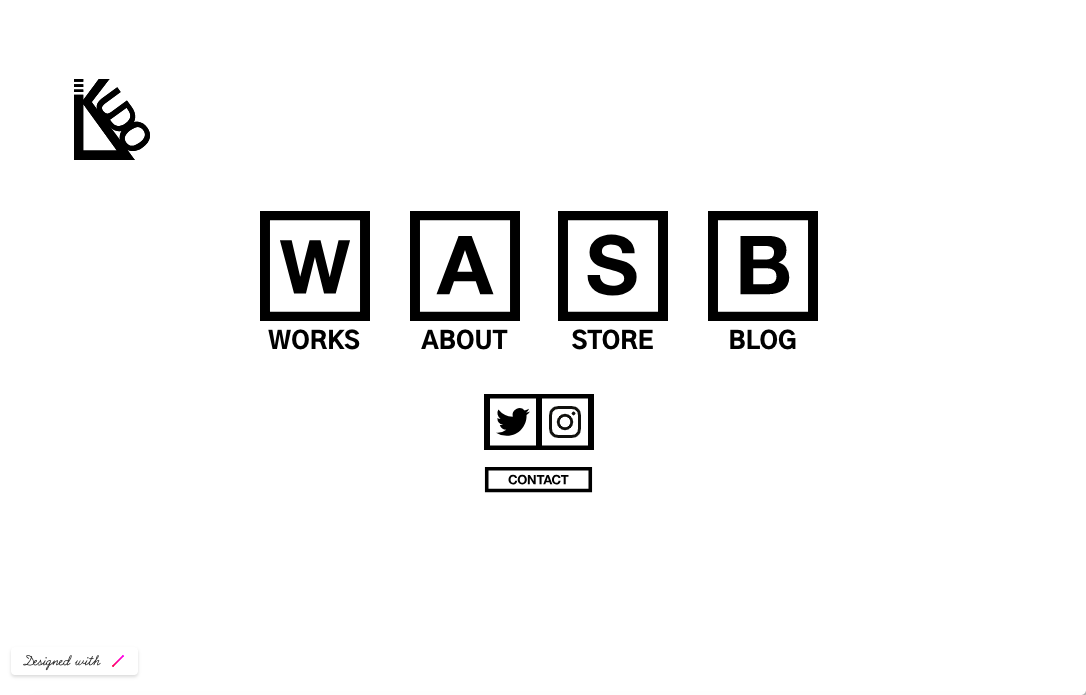 Kudo's portfolio website..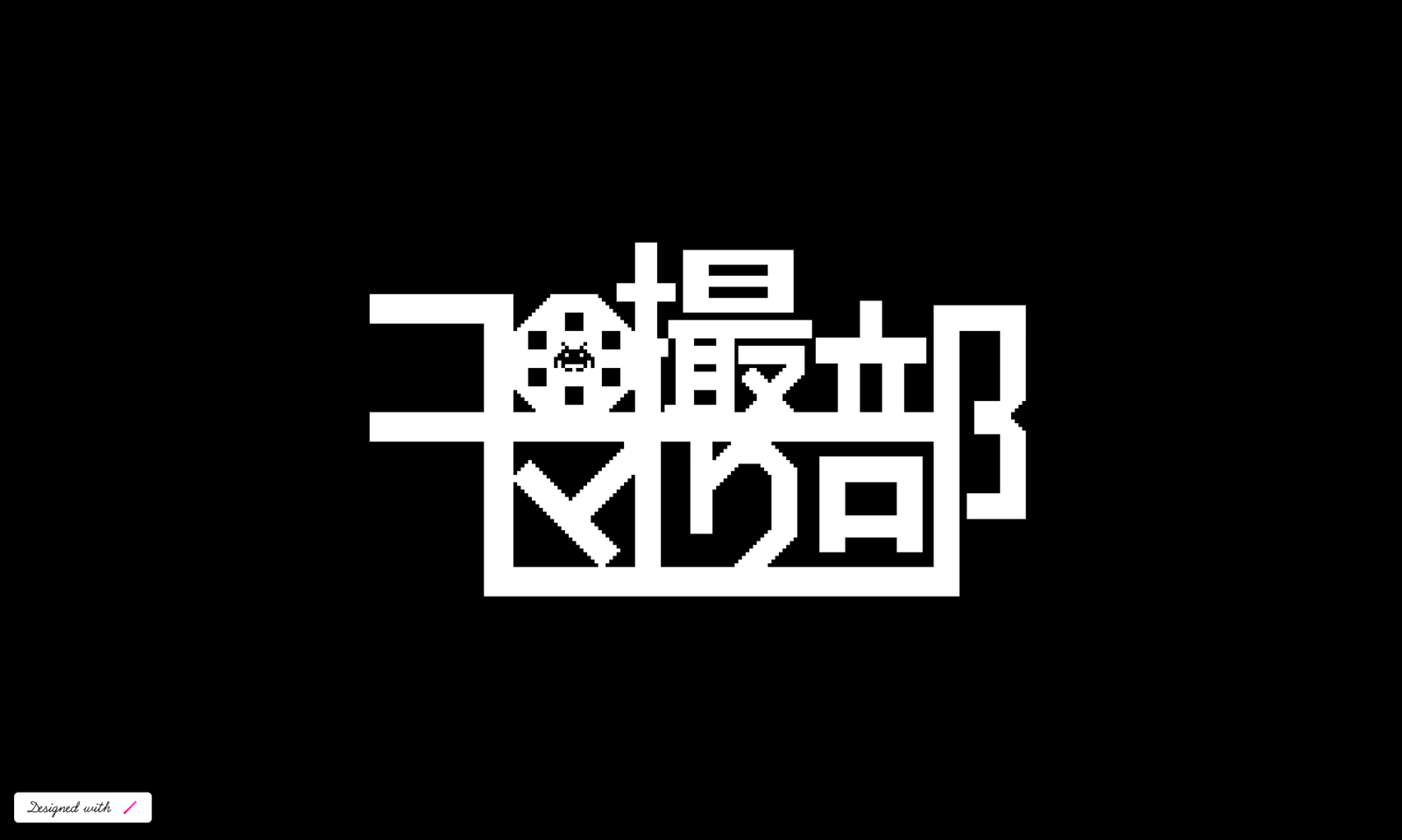 Komadoribu website..
What was the feedback to your portfolio website and where did you get the inspiration for it?
The feedback has been really good, people tell me they are impressed with it! I was very happy when I saw the first work inquiries come through the contact form after the website went live.
It took me 1-2 weeks to create it, but only half a day to design and publish the website of my Stop-motion movie student club (Link).
For that website, I wanted to create an original layout, so I used hover and image overlay, and created a rough-looking logo.
As for the inspiration, I used Pinterest and Dribble. Also, I enjoy going to second hand bookshops, I can spend hours flicking through design books and jotting down ideas on my sketchpad.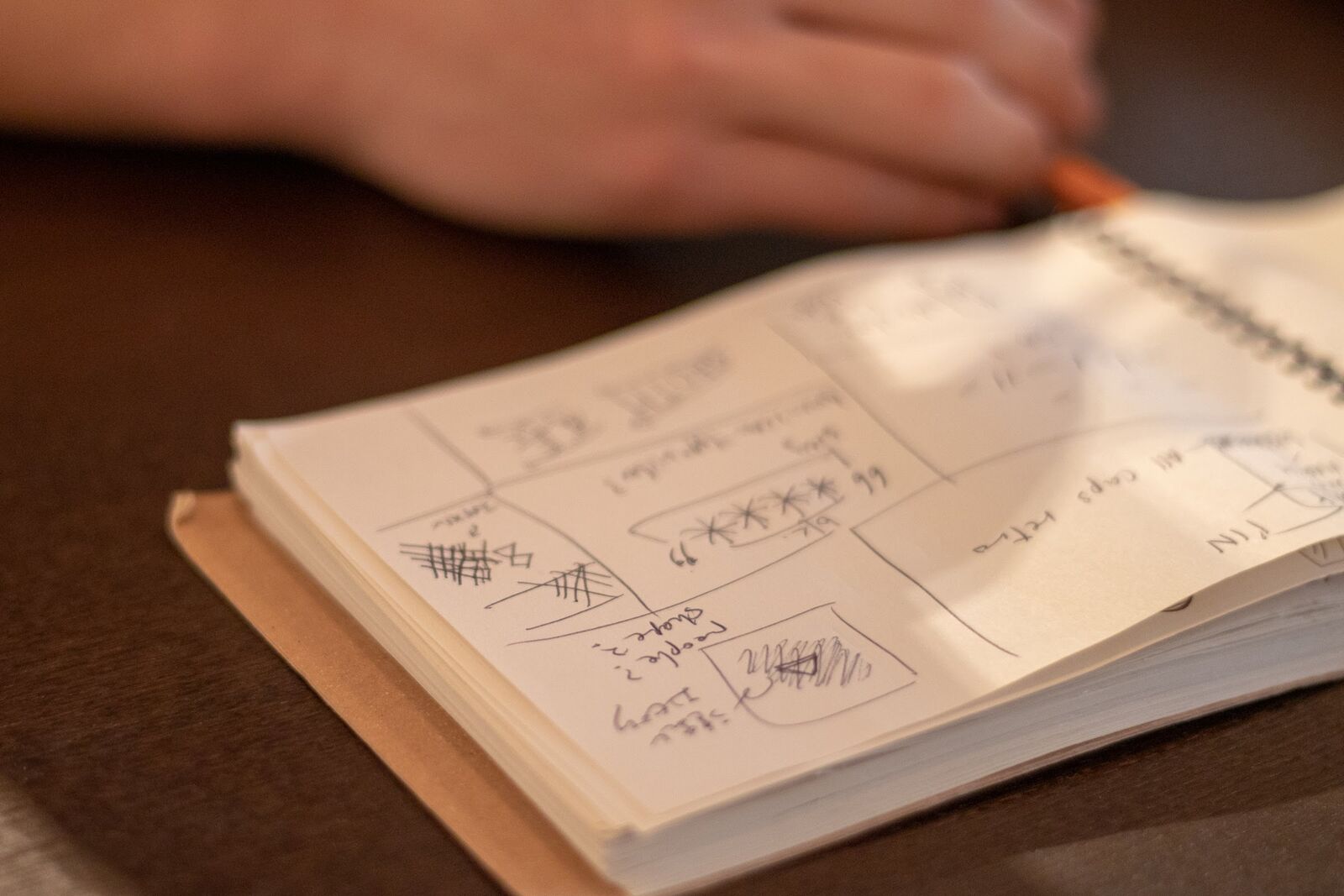 STUDIO 2.0 has been recently released. What would you like to see in the next release?
To be honest, I am quite satisfied with the current product. I was so excited when I discovered that Dark Mode was available with STUDIO 2.0! There are also more in-depth tutorials and learning material, which is great.
In the future, I would definitely like to see more animations. However, rather than endless new features I would like to see STUDIO stay intuitive, simple to use like it is now. Also, my dream is to see all of my works featured on the STUDIO Showcase!
Who would you recommed STUDIO to?
STUDIO is a good option because it enables people who cannot code to easily create an original website. For this reason, I would definitely recommend STUDIO to students who like designing or creating things. I also recommend it to students who need to quickly and easily create landing pages for events or student activities.
I also think that STUDIO should be taught in schools: because getting into coding is hard and not for everyone, by using STUDIO students can learn how to enjoy design, and develop an interest in the subject.