A new feature is now available on STUDIO: connecting external RSS Feeds to your website. By connecting a feed, the content will automatically update on your website as it is released. You can use this to include a News section or content from your Blog or Medium on your website.
You can also customize the appearance of the feed as you like.
How to connect an RSS feed
1. Find and copy the RSS feed URL
NB: make sure that the URL links to a XML page, similar to the one below, and not to a Feedburner Feed. Don't worry about the code, you only need the URL ;)
Example: NASA image of the day feed.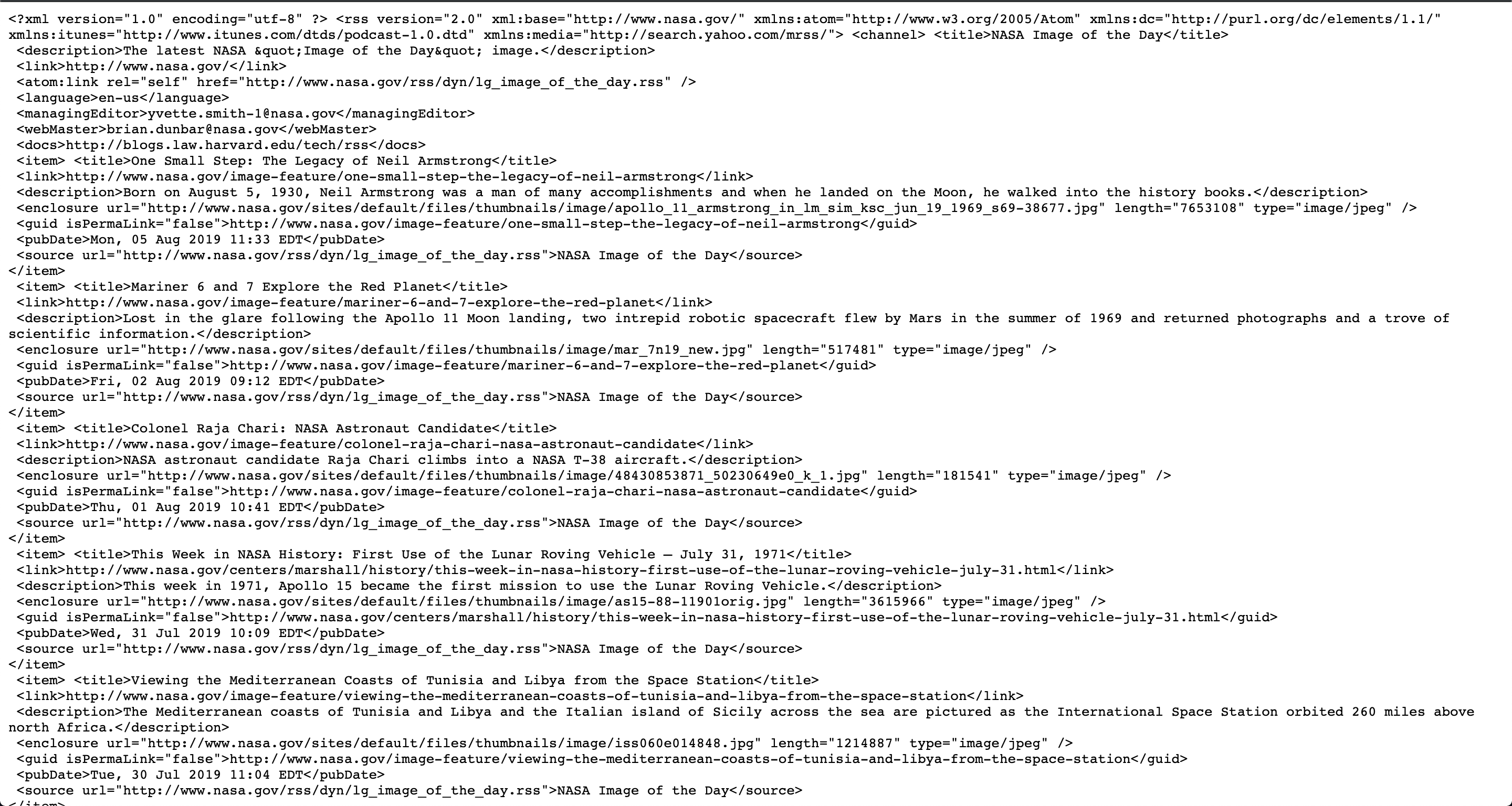 2. Paste the URL on STUDIO
Go to the STUDIO editor and open the left panel.
Click on Data→ Add RSS Feed. Then, paste the RSS feed URL in the pop up.
3. Customizing the feed
You can customize the feed and how the data is shown as you like.
■ Connect variables and format data
One you add a RSS feed, the default data variables will be connected automatically. However, you can freely change which variable is connected by clicking on each element. Additionally, you can change the format (for example, for date and time).
■ Style text and layout
You are free to customize the look of the feed: for example, decide how many articles will show, the size of the image and text box, the typography. If you modify one element on the feed, the rest of the elements will be also modified automatically.
■ Changing RSS feed
You can easily change the RSS feed shown at any time. First, select the RSS container and click on the RSS name button on the top left. If you have added multiple RSS feeds from the left panel, you will be able to change the one shown by connecting it to the 'list' label on the right.