Here is a list of 12 new web design tools and resources released in 2018 and mostly free. Enjoy trying them out!
UI & Web Design tools
STUDIO
Design & Publish - Free (limited features), Upgrade plan 9$/month
Design & develop at the same time.
STUDIO is the next generation web design tool that allows you to design and publish responsive websites from scratch without coding. Studio offers templates, wireframes and components but you have the freedom to customize everything and start from a blank canvas - unlike website builders. It includes real time collaboration and soon to be released component based design capabilities.
Framer X
12$/month
Framer X is a new powerful high fidelity interactive design tool that use real React components. Its private beta and public launch in Autumn 2018 generated much hype in the design community.
Phase
Early access registrations open
Phase is a new digital design and prototyping tool that aims at "taking the creative process back for designers". As of October 2018 still in private beta, it is scheduled to launch within 2018.
Some of its exclusive features include adaptive layouts, component based design that extend to anything including colors, properties, elements and transition timing.
Colors & Gradients Tools
Picular
Free
Picular is google for colors. Type in any word you like, and Picular will generate colors related to it.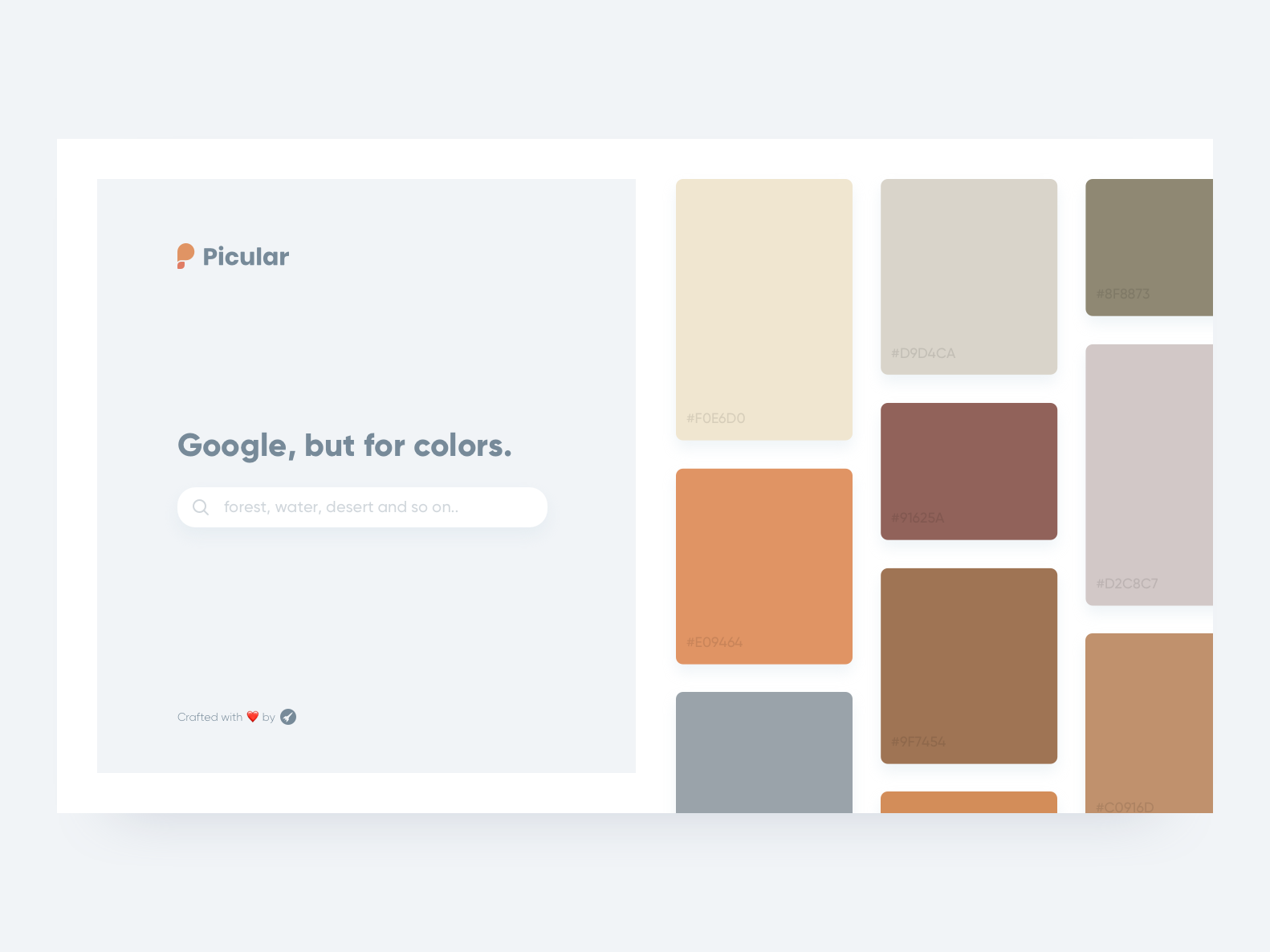 Colorleap
Free
Colorleap is a collection of palettes inspired by different eras of histories. Each palette has been generated based on works of art of that era.
Gradienthunt
Free
Gradienthunt is a library of thousands of gradients for your inspiration.
Icons
Tilda icons
700+ icons free
Tilda is a free collection of 43 sets of icons for business. It's recommended for website sections such as why us, our advantages and features.
Streamline 3.0
100 icons free
Streamline is the biggest icon library in the world, with more than 30,000 icons.
Free illustration, video and photo resources
Undraw
Free
Illustration is one of the web design trends of 2018. Undraw is super handy if you want to buy in on the trend but have no illustration skills. With Undraw, you can download and use any illustration and even change its colors to match your website color palette or logo, all for free. You can also choose to embed the code for faster loading.
Cool Backgrounds
Free
Another trend of 2018 is particle backgrounds. Ever wondered how to obtain that effect to apply it to a hero banner? Now it's possible, for free on Cool backgrounds, along with many other effects that you can play with.
Coverr
Free
With plenty of free stock photo websites to choose from, what else did we need?? A free stock video website, of course. Cover
Product Mockup
Artboard studio
Early access Registrations open
The first design tool to make product mockups, Artboard studio.