Channel Talk is a live chat aimed at acquiring and converting users. It is now possible to integrate Channel Talk on your websites built with STUDIO.
What is Channel Talk?
Channel Talk officially launched in 2017 with the motto: "The answer is in the customer", and has since been used by more than 13,000 companies, in industries ranging from E-commerce to B2B SaaS.
Channel talk can automate popup messages specifically targeted to each segments, offering discounts or showing products with the goal of converting each visit into a sale. It is also possible to A/B test different messages and to use analytics to gain insights into the website visitors.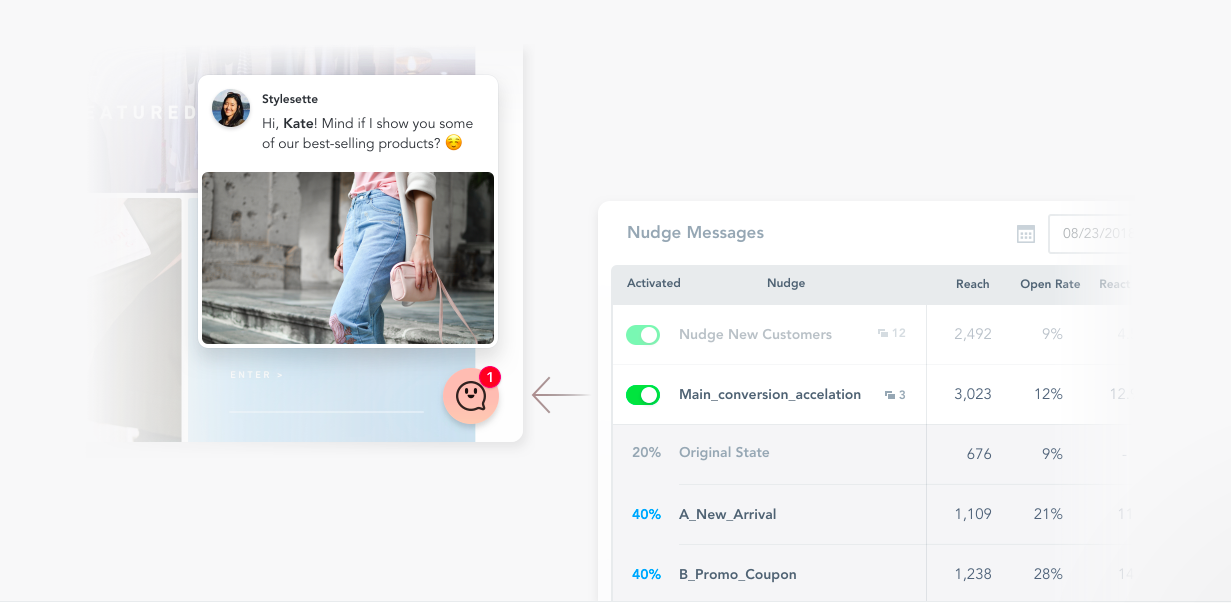 Integrating Channel Talk into STUDIO
NB: You need to upgrade to the publish plan to be able to integrate apps.
It is very easy to use Channel Talk on STUDIO. First, head to Channel Talk and create an account. Then, obtain the Plugin Key from the control center.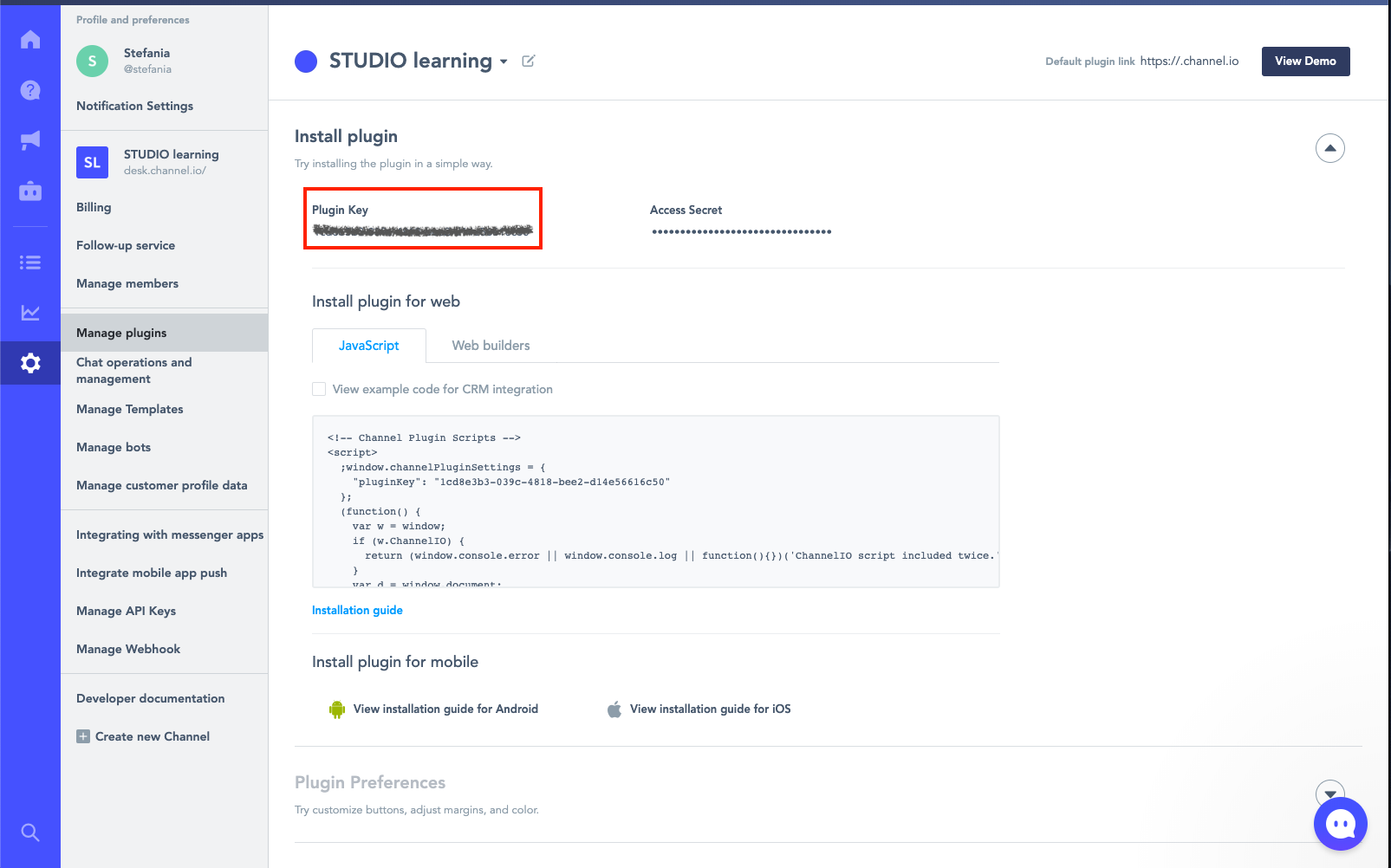 From Channel Desk, click on Settings icon.

Click on Manage Plugins.

Click on Install Plugin and copy the Plugin Key.
Set up the plugin on STUDIO
After getting the plugin key, go to the Apps pages on your project dashboard on STUDIO.
From Apps, click on Edit next to Channel. Paste the plugin key you obtained earlier and save.
After saving the plugin key, don't forget to update your website by clicking on the blue button at the top of the project! 😉
Once you update your website, the Channel chat bubble will appear at the bottom right of the page.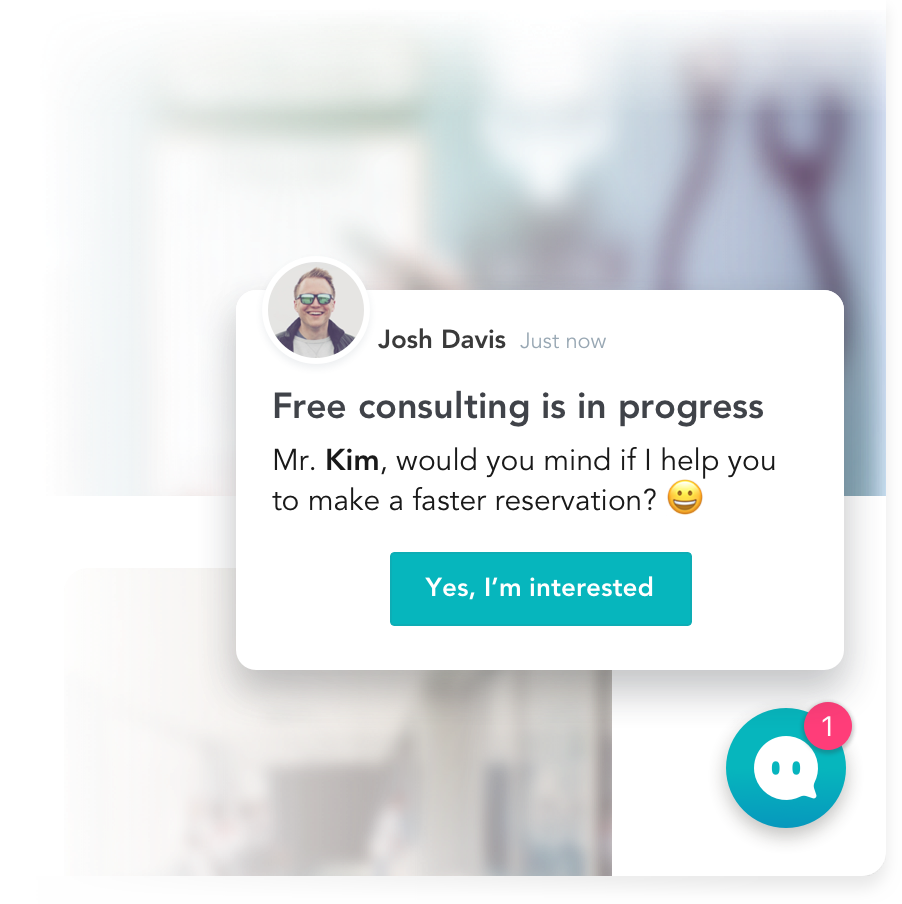 Enjoy using Channel Talk on STUDIO✌️